Field Day: Cover Crops, Tillage, and Carbon Markets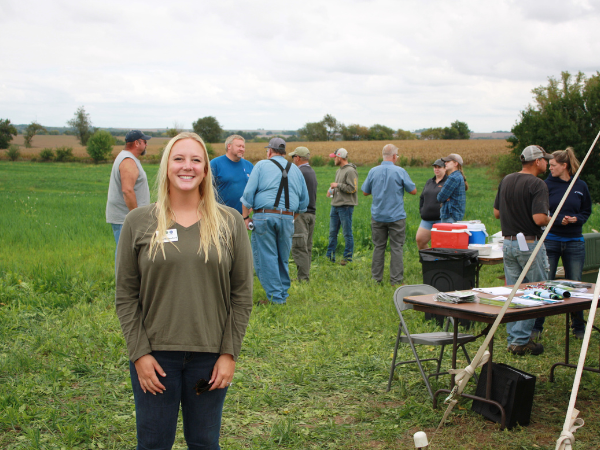 PCM Specialist Alexa Skirmont partnered with the Ogle County Soil and Water Conservation District to host a conservation field day in Leaf River, IL. More than 40 farmers came out to listen to industry experts discuss the latest news and technology regarding cover crops, tillage practices, and carbon market opportunities.
"My main goal is farmer education. I want to get like-minded farmers together to learn from each other and from industry experts," said Alexa. Discussions were lead by experts from the Illinois Soybean Association, Illinois Sustainable Ag Partnership, and Compeer Financial. Numerous farmers jumped in to ask questions and share their experiences with implementing conservation practices on their farms.
Takeaways from the day:
There are several opportunities for farmers when it comes to carbon markets, but understanding the different types of programs and contract fine print is key.
Cover crop success is based on a variety of factors including soil type, tillage practice, and crop rotations.
If you want to try a new conservation practice, you don't have to go "all in." Try it on one field and see your results!
Deciding which carbon market and conservation practices are the best opportunities for you farm can be complicated. PCM Specialists are highly trained in these areas, and they are a free resource for you to use! Find your specialist and reach out today to get the conversation started.